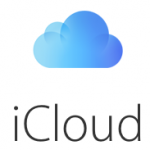 In the past, Apple User Groups could earn a free MobileMe paid account to host their group's website, use as a contact email, and a few other features. With the introduction of iCloud, some of the services changed or were enhanced, and some were removed. But the accounts are now free. Apple continues to develop and add new features to iCloud. What user group leaders may not know, is that these features can offer resources to your group leaders and members. Most individuals use iCloud to integrate and sync data between computers, iPads and iPhones. In this how-to we will look at how groups can use iCloud for maintaining a membership list, notes, meeting presentations and many other features.
In order to avoid conflicts with your personal iCloud account, this how-to is going to focus on using iCloud as a web based service for your user group.
Step 1. Set up an iCloud account for your group
Apple's website has a how-to setup guide on setting up iCloud on various devices here. The easiest way to do this is from a Mac computer running 10.7 or newer. Creating a new user account on your computer in order to create this iCloud account is recommended, to avoid any conflicts or confusion with your own personal data. For assistance on creating a new computer user account, visit Apple's website support article. When you create a new user account and then log into that account, it will prompt you to log into or create an iCloud account. You are going to create a new account using the @icloud.com extension. This will be your group account so make it something that can help identify your group (i.e. mugcityname@icloud.com). Once you are successful in creating the iCloud account, it will be optional to keep the temporary computer user account that was created on the computer.
Step 2. Log into iCloud.com and explore
Now from any computer you can go to www.icloud.com, and log into your newly created account. There are a eight areas that we are going to focus on. Each of these areas may offer benefits to group leader and board members, and some areas can be a great resource for group members. The areas we will explore are Mail, Contacts, Calendars, Notes, Reminders, iCloud Drive, Pages, Numbers and Keynote. Note: A user group may wish to share access to this account with other board members or leaders. Please read Apple's FAQ regarding Apple IDs and account access.
Step 3. Use Mail
One of the features of setting up a new iCloud, is an @icloud.com email address. Your group can use this as a central contact point on your website or a general email contact your group can use for members and new users to contact you at. You also have the ability to check the email at iCloud.com so you do not need to integrate it with your personal email client. You can also use this as a central contact email for your board members to communicate with.
Step 4. Integrate Contacts and Calendars
Has your group struggled to keep track of its members' information? Don't have time to manage a computer database of members? iCloud Contacts can be used to manage your board members and membership. Contacts allow you not only to enter contact data into a master list, but you have the ability to create Contact groups, so you can categorize membership, leaders, etc.
Calendars is another great resource. You can insert your group's monthly meeting, special events, special interest groups, and, along with that, web links and other related notes. But the best feature of all, you can publish your group's calendar online so others can subscribe to it in their Calendar app. This will allow them to see meeting listings within their own calendar program.
Step 5. Take Notes and Make Reminders
Is your board working on a special project or event? iCloud.com has access to both Notes and Reminder list. Notes is a great way to get those quick thoughts down or brainstorm ideas during a board meeting or regular meeting. It can help you go back later and recapture those important points that can help in future group interactions and meetings. Having an annual user group get together or special event? Need a to-do list? Reminders will help you get what you need done and checked off the list.
Step 6. Store groups files in iCloud Drive

One of the new features introduced to iCloud is iCloud Drive. It is a great way to store important user group documents and files, so that they are not stuck on one computer. Why is this important? As user group leadership changes, things get lost or misplaced in transition. Having important files and data stored in your group's iCloud Drive will allow future leadership to have access to this data. Within the iCloud.com website you will have access to iCloud Drive where you can create folders and add your important user group files. Storing files via iCloud.com is as easy as dragging them from your Finder window into the iCloud Drive in your web browser window.
Step 7. Pages, Numbers, and Keynote
Along with storing your files in iCloud Drive, you can also create documents in Pages, Numbers and Keynote, and store them online. Need to make a meeting flyer for your group? Pages in iCloud can do that for you. You can then export the file in a variety of formats. Need to keep a record of your group membership online so other group leaders can access the information? Numbers is a great program that will allow you to keep a spreadsheet of members, dues paid, dates, emails and other membership information. If your group is concerned about security of these files, you can password protect the individual files so no matter where they are accessed from, they will require a password to open.

One of the best features of iCloud for your group is Keynote. Many groups use Keynote or PowerPoint presentations for their monthly meetings. If a member was unable to attend a meeting or a member would like to go back and review the presentation they now can. Along with creating Pages, Numbers, and Keynote documents in iCloud, you can also share the files with specific individuals or publicly. By sharing the files, you can give read and write access or view access only. When you share a Keynote presentation it creates a weblink that you can share by email or post the link on your groups website. When a member clicks on the link, it will take them to the online presentation where they can view within their web browser. Again, if you want to limit access to these presentations, you can password protect the individual files.
Summary
As you can see iCloud can offer a variety of benefits to enhance your group. It is a great resource for user group leadership as well as your group membership. If you have further questions on this topic or other related Apple User Group Resources how-to articles, email ugab@mac.com.
By Rick Ortiz- Apple User Group Advisory Board and President of Maui Apple User Society