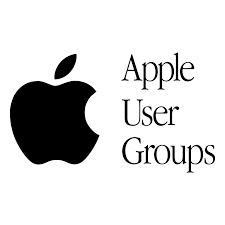 In the survey, we asked for guidance and groups offered their thoughts. Interestingly, some of the factors that groups considered, such as aging membership, was cited as a reason for, and against, Zoom-type meetings 🙂
Here is some of the advice offered:
Some groups find benefits in  the online meeting format
In person meetings work for business and technology, but are restricted to the talent in the group. Zoom meetings work for technology lessons and can utilize talent from other groups!
Easier to get speakers with online meetings.
we have had great success with Zoom meetings but it won't suit everyone.
Guest speakers are more readily available because if Zoom or Skype access.
New faces from distant members
Going online for meetings has allowed us to regain users who found a long drive at night too difficult to attend.
Our members come from a wide area. Several only attend infrequently. Having virtual meetings has allowed more members to attend (although overall participation is down slightly). Other than that, we really miss the face to face and social aspects.
online, other mac groups and former members joined us back
Zoom turned out to be a viable way of meeting, which surprised some of us.
Online contests can be fun, but be sure to allocate much time to the events!
Know Zoom controls at an advanced level.
We were surprised and delighted that our members mostly took to zoom like ducks to water. Though we all miss in-person socializing, we get better attendance and more efficient meetings using Zoom. The ability to record and make available for download past meetings has been a popular feature in our group.
Platform that allows screen sharing is important. Some with hearing problems like it online to control volume. Also use closed captioning.
Zoom is a very good tool
Online remote meetings with perhaps an in-person once a year get together seems to really interest our members.
You may need to help people with the first online meeting
Some groups see benefits in meeting face to face
That Zoom works but, some people still want to be in-person.
It's hard to survey group members who aren't attending out on-line meetings, but some members who used to be regulars at in-person meetings have never attended the on-line meetings. One wonders why this is.
Like a class, it's so much more productive in person!
Our online meetings are a success, but we prefer meetings on site!
Difficulties to connect online.
None to give. We were are to paranoid, I guess and too busy otherwise. Also, we made decision years ago not to post videos nor livestream in an effort to encourage sense of camaraderie and community. And it's more fun to meet in person. Hopefully soon.
the older the members the less likely they are to remote
Zoom meetings were initially well attended, but attendance has seemed to taper off recently. We are an "aging" group, so the reasons are uncertain. But I know we hope to meet again in person sometime soon.
Of course, most are trying to be flexible to meet member needs
Zoom is ideal if your members are willing. In-person offers much more camaraderie for extraverts that Zoom doesn't. Doing both in-person and Live Zoom simultaneously will be demanding on network and club resources.
Although we do not get full membership at the Zoom meeting we do get participation plus our Special Interest Groups aka SIG like Genealogy, Mac Users, Digital Photography, Small Hand held devices and phones and Windows users have been meeting at our Zoom Meetings
Our meeting attendance has remained about the same, in person and by Zoom.
We have met online rarely over the last 15 months, and not yet in person. We have maintained contact through our online list serve.
Speak to your members. Send out a survey. We found that our audience is about the same size online as when we were meeting live, but slightly different audience. Some can't wait to get back to our hall and don't like the online experience while others love it. We have decided to offer a 50/50 split. Bottom line, our group is very social, and it's much more difficult to run a social activity online.
When it comes to doing the work to make meetings happen
Need to reinvigorate membership and have more than 1 person organize things = I've tried to hand off the baton, unsuccessfully. But at least we have FB.
If presenting, stop often (every few slides) and unmute for questions. Have someone else managing mute / unmute.
Have a real meeting with an agenda and times when moving from one topic to another such as Q&A announcements speaker and what time the meeting ends
Turn over your Board membership. MacValley's got burned out.
Don't lose touch, be persistent, be creative.
Mix meeting formats. We use discussions, presentations, demos, and anything else we can think of, that fits a topic and how we want to approach it