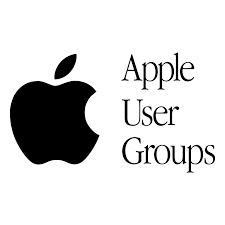 Like many people, I have missed getting together with friends in the user group community since the last Macworld, and even more over the last year. Still, I was surprised at how truly great it felt to hear from the long-time groups that left their names in the survey.
Each name brought a fond memory (in some cases many, many fond memories) and a reminder that the user group community is both vibrant and caring. With more than 70 responses, here are some of the groups that left comments and a hello (in alphabetical order):
| | |
| --- | --- |
| Apple Charlestown Apple Group | Maryland Apple Corps, Inc. |
| appleJAC User Group | MIAMUG (Midland, MI) |
| ApplePickers of Central Indiana | Mountain View Computer Users Group, Sierra Vista, AZ |
| Ashland Macintosh User's Group | Naples MacFriends User Group Inc |
| Atlantic City Area Mac Users Group | National Capital Apple Mac Users Group (NCA-MUG) |
| AUSOM Inc | PMUG-NJ.ORG |
| Club HyperPomme Paris | Portland (OR) Macintosh Users Group |
| Computer Users of Erie | Prescott Mac Users Group |
| CVMUG – Conejo Ventura Macintosh User Group | Silicon Mountain MacIntosh User Group |
| EAMUG Englewood,FL User Group  | South Suburban (Chicago) Mac Users Group |
| EMUG | Suffolk Mac User Group |
| Exeter area Mac user group  | The Macintosh Guild |
| Franklin Apple Orchard | The Oregon MacPioneers User Group (OMUG) |
| MAC2 (MAC2MUG) | TMG Dayton |
| MacinTech | TMUG – Tucson Macintosh Users Group |
| MacNexus | Tucson Macintosh Users Group |
| MacValley User Group, Northridge, California | VMUG (Victoria [BC] Mac and iOS User Group (vmug.bc.ca) |
Thanks for the comments and for sharing your thoughts, and thanks to Curt B. for suggesting the questions!