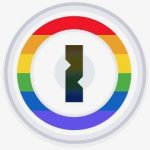 Too many passwords to remember? 1Password 7 for Mac is a password manager that goes beyond simple password storage by integrating directly with your web browser to automatically log you into websites, enter credit card information, fill registration forms, and easily generate strong passwords.
As an Apple user group member, you are entitled to get the new 1Password service at 25% below the normal $3.99(US)/mo. retail price. This subscription also gets you access to 1Password, not only on the Mac, but also iOS (and Windows/Android as well).
Note that 1Password 7 for Mac is a monthly subscription service.

See your user group Ambassador for discount link.
This worldwide offer is ongoing.