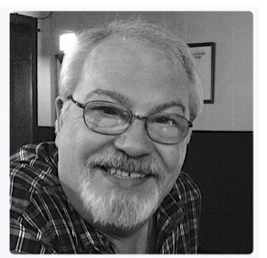 By Tom Piper, Vendor Liaison, Apple User Group Advisory Board
Woodstock, the home of Other World Computing, is a great town of about 25,000 people in northeast Illinois (not New York), just 51 miles northwest of Chicago (a metro area of over 9,500,000 residents). It was also the host for the second year running of Macstock2016 (macstockconferenceandexpo.com) on July 15-16, 2016, at nearby Luecht Conference Center at McHenry County College (a delightful and very comfortable venue).
This year's event was a half day longer that the first Macstock in 2015 (at the same location). This extra time allowed for 18 knowledgeable presenters to share their experience in intensive 20-minute sessions, most using accompanying slideshows. The Saturday session topics included:
Welcome – Mike Potter, Macstock organizer
"I Live In The Future. Do You?" – Chuck Joiner
"Steam Powered Apple" – Adam Christianson
"Built-In Accessibility: A Paradigm Shift" – Dr. Robert Carter
"iPad Pro: Could It Be Your Full Time Computer?" – Dave Ginsburg
"Senior Moments – Tech Support for Seniors" – Jodi Spangler & Melissa Davis
"Photos On The Mac: It's Time To Switch!" – Allison Sheridan
"Automation with OS X" – Kirschen Seah
"Managing Mail With Sanebox" – Julie Kuehl
"Reclaiming Your Life with Omnifocus" – Mike Schmitz
"Video To Go" – Wally Cherwinski
After lunch on the first day, two sequential roundtables (of 9 speakers each) responded to questions from the audience. The final sessions of the day included simultaneous DEEPER DIVES on the topics of Steam Powered Apple, Teaching the Techless, and Hands-On Scripting with Automator. A terrific social gathering and meal called "Barry's Midwest Mac BBQ" then provided a great evening of Food, Fun, and Friends hosted by Barry Fulk (in the parking lot of the Center) under a spacious tent.
The Sunday morning session topics included:
"Fitness With Your Apple Watch and iPhone" – Kirschen Seah
"Demystifing iOS File Handling and Document Providers" – Don McAllister
"My iPhone Ate My Mac: Productivity and Accessibility in an Increasingly Mobile World" – Allison Hartley
"Preview.App: Taming the Stepchild" – Victor Cajiao
"Podcasting Within iOS" – Guy Serle
"Macs in the Enterprise: Vsphere ESVI Virtualization" – Matt Hillyer
"Apple User Groups: Community-Based Self-Help Apple Zealots" – Tom Piper
(See the poster with presenters and topics at the end of this article.)
Although hardly as large as the legendary Macworld, attendance included a respectable number of over 130 Apple product faithful, many of whom had attended in 2015. They included many from nearby Chicago (with Suburban Chicago Apple User Group on display), plus others from Wisconsin, Iowa, Missouri, Arizona, California, Canada, Australia, and more. What may have been lacking in volume, certainly was made up for with enthusiasm, interest, and energy. 
I had the honor of capping off the end of the conference with a presentation about the history, status, and future of Apple user groups, representing the Apple User Group Advisory Board. Many attendees were also delighted to win a number of Apple caps and paper journals provided by the AUGAB (thanks to Sandy Foderick's assistance). My slideshow, Macstock pictures, and adjacent Chicago adventures can be seen at macquest.com. I've also included here a photo gallery of the presenters.
Next year, the third Macstock will again be held near Woodstock in the same venue. Mark your calendar now for July 15-16, 2017, if you would like to attend. My wife, Letha, and I enjoyed this year's event greatly, and plan to return next year.
Discount tickets will go on sale in the near future at macstockconferenceandexpo.com
Check out pictures of the event at macquest.com:
https://www.icloud.com/sharedalbum/#B0a5M7GFPM2nQt