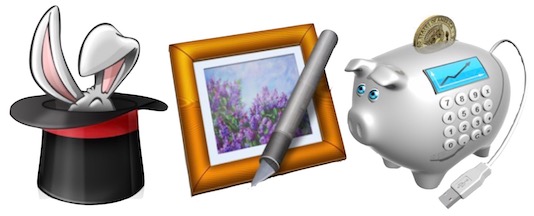 Trickster
keeps track of recent files you've been using on your Mac by giving you super easy and lightning fast access to them.
ImageFramer
is the Mac way to frame your pictures with over a thousand beautiful frame designs available and more being added constantly.
Cashculator
is the Mac way to plan, track your cash flow, make smarter financial decisions and reach your financial goals.
Apparent Software (
https://www.apparentsoft.com
) can provide NFR full copies of any of their Mac apps for Apple user group leaders review and raffle to members. Interested leaders should contact Susannah Skyer Gupta at 
susannah@apparentsoft.com
 directly, provide their user group name, and let her know what apps they would like.
This worldwide offer is ongoing.