Members often ask about the difference between Apple Store gift cards and App Store and iTunes gift cards. Each has a specific purpose:
Apple Store gift cards can only be used for purchases from an Apple Store, purchases made from Apple.com, or by calling 1-800-MY-APPLE. They can be used to purchase hardware and accessories. You cannot use an Apple Store card for iTunes purchases. You do not need an Apple ID to use an Apple Store gift card.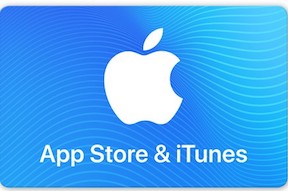 App Store and iTunes cards can be used for downloadable purchases, including the over 50 million songs, millions of apps, books, TV shows, and movies on iTunes. The value can also be used for in-app purchases. You must have an Apple ID to use an App Store and iTunes gift card because the value of the card is, when cashed, applied to your Apple ID account.