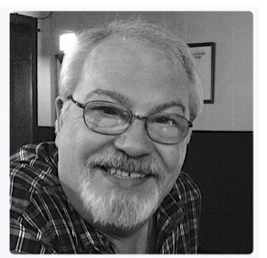 AWUGU: Sharing Between Groups
By Tom Piper
This Apple World User Group University online gathering of Apple user group leaders was held at 5:00pm CDST, on May 17, 2021, via Zoom. We had 30 participants who joined for the topic of "Sharing Between Groups". The 63-minute video can be viewed at: https://youtu.be/CG5z7WTR9kY (unlisted on YouTube).
This session opened with my welcome, plus a quick review of the meeting protocols. Doug Smith, Chair of the Apple User Group Advisory Board (AUGAB) members was present to support this call.
The format for this meeting was an open discussion with many participants sharing their perspectives and suggestions about attending "free" AUG events plus sharing presentations and other resources including John Buckley of Greater Albany AppleByters, Isabel Collins of Apple Users Society of Melbourne (Australia), Mike Kwasniak of Suffolk MUG (UK), Steve Welsh of Oregon MacPioneers Users, George Rubin and Eckart Goette of Naples MacFriends User Group, David Ginsberg of Suburban Chicago Users Group, Andy Suhaka of Macintech Users Group, Larry Decker of Eugene Macintosh Users Group, Carol Fortlage of The Villages Apple User Group, Joan Newman of SouthWest Florida Apple Computer Knowledge Society, Dale Stephan of Mac-in-Awe Apple Users Group, George Brooks of the Naples MacFriends User Group, Cassie Mac of the MacTechnic Ann Arbor Computer User Group, Dan Wassink of Dan's Tutorials, Marty Welter of Central Wisconsin Apple Users Group, Ann McKay of Apple Charlestown User Group, Craig Jobbins of London Mac User Group and others.
Below are some of the links offered during the Sharing discussion:
We are very pleased with this fourth meeting of 2021 (again limited to an hour) proved to have "lots of ideas, lots of interaction, lots of laughs" (post-meeting accolade from an attendee). Files related to this meeting are available on our AWUGU shared folder: https://www.icloud.com/iclouddrive/0kF7XwYI98VG0fqvL86PJm02g#AWUGU.
The versatility of Keynote (with Isabel Collins as a presenter) and M1 computer use were discussed as topics for future meetings, but first most head-nods were to first discuss the June 7-11 Apple Worldwide Developers Conference announcements. Therefore, "WWDC21: Glow and behold" will be the topic for our next meeting, which is tentatively scheduled for June 21, 2021, at 5:00pm Central Daylight Savings Time.
All AWUGU previous registrants will receive an invitation to all future meetings. To become a participant, any interested Apple User Group leader must first register with the AWUGU Coordinator by emailing their name, location, and user group name and web link to macquest@mac.com. Registration must be received by June 19 in order to receive a Zoom Meeting invitation (a download of the free Zoom app in advance is also necessary, and an update will be important for existing users).