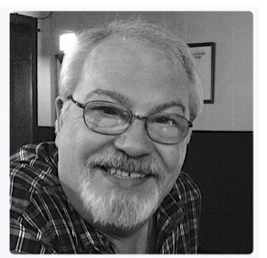 Report about AUG Succession Planning
by Tom Piper, Coordinator
This Apple World User Group University online gathering of Apple user group leaders was held at 5:00pm CT, on January 17, 2022, via Zoom. We had 30 participants for the topic of "
AUG Succession Planning
". The 70-minute video can be viewed at:
https://youtu.be/FvPMwP-0W-o
(unlisted on YouTube)
.
This session opened with my welcome, plus a quick review of the meeting protocols. Doug Smith, Chair of the Apple User Group Advisory Board (AUGAB) provided backup support during the call. I then provided a brief recap of my observations and experiences at the January 5-7, 2022, Consumer Electronic Show which hosted about 40,000 attendees and 2,200 exhibitors (it was noted that the online album of photos and videos,
https://www.icloud.com/sharedalbum/#B0aJqstnBJq0OgP
, showed some exhibitors whose products it was hard to distinguish, which I agreed).
Dale Stephen of Mac-in-Awe Apple Users Group led the discussion about Succession Planning with a 9-slide presentation describing the importance of well-planned leadership. This was followed by experiences and suggestions by a number of other participants, then a second 6-slide presentation by George Rubin and Eckert Goette of Naples MacFriends Users Group Worldwide echoing the importance of dedicated officers. This was followed by the sharing of more experiences and suggestions by other user group leaders.
The following links were offered for further information on this meeting's topics:
Ideas about future topics were discussed and a topic for our next meeting was selected to be called "
Don't Carry the Burden Alone!
" by Nicholas Pyers,
AppleUsers.org
). Other topics suggested for future meetings included converting physical photos to digital (Digitizing Photos), how to keep track of members, and new presentation ideas. Numerous concerns were also raised about getting replies back from the Apple User Group Resource Page, to which Doug Smith asked that requests and concerns be sent to him at
bdsjr@me.com
.
The next meeting is tentatively scheduled for February 21, 2022, at 5:00pm Central Time. AWUGU registrants will receive an invitation to all future meetings.
To become a participant, any interested Apple User Group leader must first register with the AWUGU Coordinator
by emailing their name, location, and user group name and web link to 
macquest@mac.com
. Registration must be received by February 19 in order to receive a Zoom Meeting invitation
(a download of the free Zoom app in advance is also necessary, and an update will be important for existing users)
.