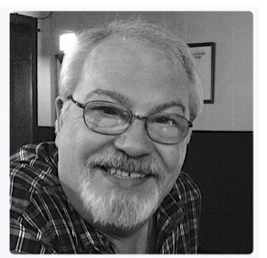 Report about Zoom to Hybrid Meetings
by Tom Piper, Coordinator
This Apple World User Group University online gathering of Apple user group leaders was held at 5:00pm CDST, on August 16, 2021, via Zoom. We had 31 participants for the topic of "Zoom to Hybrid Meetings". The 67-minute video can be viewed at: https://youtu.be/0LSk9kYlxTI (unlisted on YouTube).
This session opened with my welcome, plus a quick review of the meeting protocols. Doug Smith, Chair of the Apple User Group Advisory Board (AUGAB) members was present to support this call.
The first presentation described how my appleJAC User Group uses Facebook streaming instead of Zoom during face-to-face meetings. Next was Andy Suhaka of the MacinTech Users Group in Centennial, CO who described how they used Meeting Owl for a hybrid meeting. This was followed by Hope Tillman of the Apple Charlestown UG in Catonsville, MD who talked about using an iPhone and Mac combination to use Zoom at their in-person meeting. Pete DeLong of Anoka-Hennepin Apple Core MUG in Anoka, MN  illustrated their group's use of a Mac connected to a Movo microphone and large-screen projector to hold their hybrid meetings. Numerous others joined in this discussion to gather more information.
The following links were offered for further information on this meeting's topic:
• Marty Welter: owllabs.com
• Dan Wassink: https://support.apple.com/en-us/HT212315 and https://www.danstutorials.com/download/53312/
• Steve Walsh: https://www.danstutorials.com/
• Tom Piper: Movo MC 1000 cardioid mic
This was followed by George Rubin of Naples MacFriends User Group inviting all Apple user groups to use their special offer of two free months to join their Zoom group for 2022, just visit naplesmug.com. Dan Wassink also described his work with e-publishing and information available on his website (see above).
We are very pleased with this eighth meeting of 2021. Files related to this meeting are available on our AWUGU shared folder: https://www.icloud.com/iclouddrive/0kF7XwYI98VG0fqvL86PJm02g#AWUGU.
Concerns about frauds, scams and hoaxes was discussed with some presenters identified who could provide good preventive information, such as the FBI, AARP, and Jamie Sorrells, Asst. District Attorney, 18th Judicial Dist. Colorado, but most felt it was a better topic for local groups. How to attract new members to user groups was also discussed and selected as the topic for our next meeting, to be called "AUG Marketing", which is tentatively scheduled for October 18, 2021, at 5:00pm Central Daylight Savings Time.
AWUGU registrants will receive an invitation to all future meetings. To become a participant, any interested Apple User Group leader must first register with the AWUGU Coordinator by emailing their name, location, and user group name and web link to macquest@mac.com. Registration must be received by October 16 in order to receive a Zoom Meeting invitation (a download of the free Zoom app in advance is also necessary, and an update will be important for existing users).